Pain, dizziness, imbalance getting the best of you?
Save your best self for you and your family.
We help people who have dizziness, concussions, Parkinson's disease and headaches get their lives back, quickly!
Get back to doing the things you love.
Prior to working with Dr. Nidhi, I was unable to perform normal daily activities due to severe lower back pain. This made me feel vulnerable and afraid of falling. Within a few sessions with Nidhi, the pain lessened and was completely gone thereafter. I also felt more confident about walking and having control over my daily activities. I can now get up from a chair and from my bed on my own.  I can walk independently and stand for longer than I could.  On the whole, I feel much more confident about myself. I would recommend Nidhi and her work whole-heartedly! She is an excellent physical therapist. She exudes confidence and inspires one to do one's best. She is positive in outlook and if there is a problem, she finds a solution that works.  It is a real pleasure working with her and I recommend her highly.
I was experiencing severe neck pain. Due to the pain, I was not able to work, play with my daughter or get her out of the bathtub. After one session with YMS, I was able to move my neck a lot easier and the stiffness was significantly relieved. Within a week, I was completely pain-free. Dr. Shah and I checked and fixed my home office and posture to ensure I was working comfortably. She also taught me simple exercises to do on my own so I can keep my muscles strong and prevent this from happening again. I would recommend YMS to anyone experiencing pain or dizziness. Nidhi is honest, professional, friendly and a delight to work with. I had an excellent experience working with YMS. It was an added bonus having a telehealth visit, therapy was just a video call away – convenient and safe
For several days, I suffered from severe low back and buttock pain that restricted me from being able to walk, sit comfortably and help my daughter care for her baby. Dr. Nidhi checked me, and quickly found the cause of my pain. In just one visit, she was able to reduce my pain and improve my ability to walk without limping. With the exercises she taught, I found total relief from the pain. For anyone having second thoughts about therapy at "Your Movement Specialist", don't. You will receive the best treatment.
It is my great pleasure to write this review about the work I have done with the founder of "Your Movement Specialist," Dr. Nidhi Shah. A 72-year-old Rutgers professor, I have been diagnosed with Parkinson's Disease more that five years ago. I have worked with a personal trainer for three years and have participated in a number of Parkinson's-specific dance and movement workshops and classes, but my work with Dr. Shah has surpassed those experiences. Having participated in a Zoom workshop she offered focusing on balance, I signed up for a four-week, sixteen-session LSVT-Big class with her, and completed the full course last week. Dr. Shah is an excellent teacher! Other than her great professional experience with neurological disorders, she brings with her remarkable sensitivity, an incredible amount of dedication and enthusiasm, and great general positivity. She has a lot of patience, much rigor, an unusual amount of empathy, and great belief in her ability to help Parkinson's patients. Looking back at Dr. Shah's class a week after having completed it, I can attest to a great improvement in coping with the impact of Parkinson's. I do the set of LSVT-Big exercises every single day, and have gained greater awareness of my body in general and improved my posture while walking, standing, as well as sitting. She has also helped me appreciate the importance of pursuing such work on my own. In sum, I highly recommend working with Dr. Shah. You will find the experience highly beneficial.
Together, let us RESOLVE the problem that is bothering you: be it pain, dizziness, or imbalance.
We won't stop at just fixing your problem, we identify and FIX THE ROOT CAUSE of the problem.
So that you can enjoy your newfound freedom, we will guide you to PREVENT the problem from coming back.
How many things have you stopped doing due to fear of pain, falls and injury?
How many days have you spent in bed suffering from dizziness and fatigue?
Do you want to keep accepting your  loss of strength, balance and energy as your new "normal"?
If you're tired of letting your condition win over you, if you want give your family the best version of yourself, it is time to take the first step NOW!
It's time to join a program focused on YOUR SUCCESS! A program that will work on YOU as a whole, FIXING the real issues, working on PREVENTION of future problems.
Hit the button below to get started:
Subscribe to our weekly newsletter for quick health tips and to stay up to date with us!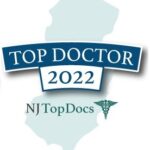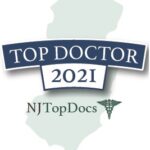 © Copyright 2021 Your Movement Specialist, LLC. All rights reserved.This website does not provide medical advice and does not direct that you undertake any specific exercise or training/ rehabilitation regimen. Consult with a physician before undertaking any information found on this website. All visitors to this site must consent to Terms of use and Notice of Privacy Practice.